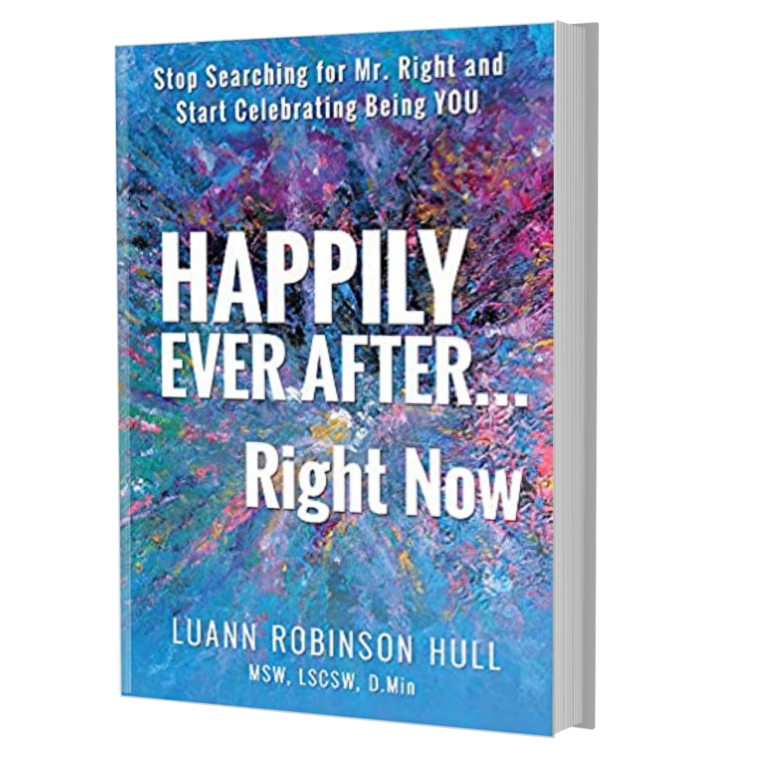 My first book, a two-time award-winner
…is a product of that program and my desire to participate in upgrading the way women operate in relationships. Happily Ever After…Right Now—Stop Searching, Start Celebrating! is about creating a new love story on planet Earth. It supports women who choose to take responsibility for their lives and their decisions, and the effect that doing so has on the co-creative, conscious relationships that emerge.
The book shows readers how to empty the cask of their longing—particularly during those "dark nights of the soul," fill the cask back up with Divine love, and then watch in wonder as more and more love effortlessly shows up in a variety of ways—without them ever having to go looking for it. The second updated edition of Happily Ever After…Right Now, Stop Searching for Mr. Right and Start Celebrating Being You, will be published August 18, 2020 by Top Reads Publishing.